In honor of Mother's Day, we're highlighting a portfolio of prints and poetry by artist Michel Fingesten. This collection, 10 Radierungen über das Thema Mütter (10 Etchings on the Theme of Mothers) was released in 1920 in an edition of 100 copies. The Libraries' copy is one of ten that also included an original pen and ink drawing by Fingesten, and each page is signed by the artist. The etchings depict the tenderness and sweetness of motherhood, but at the same time, Fingesten's figures tend to be solid, monumental and immovable.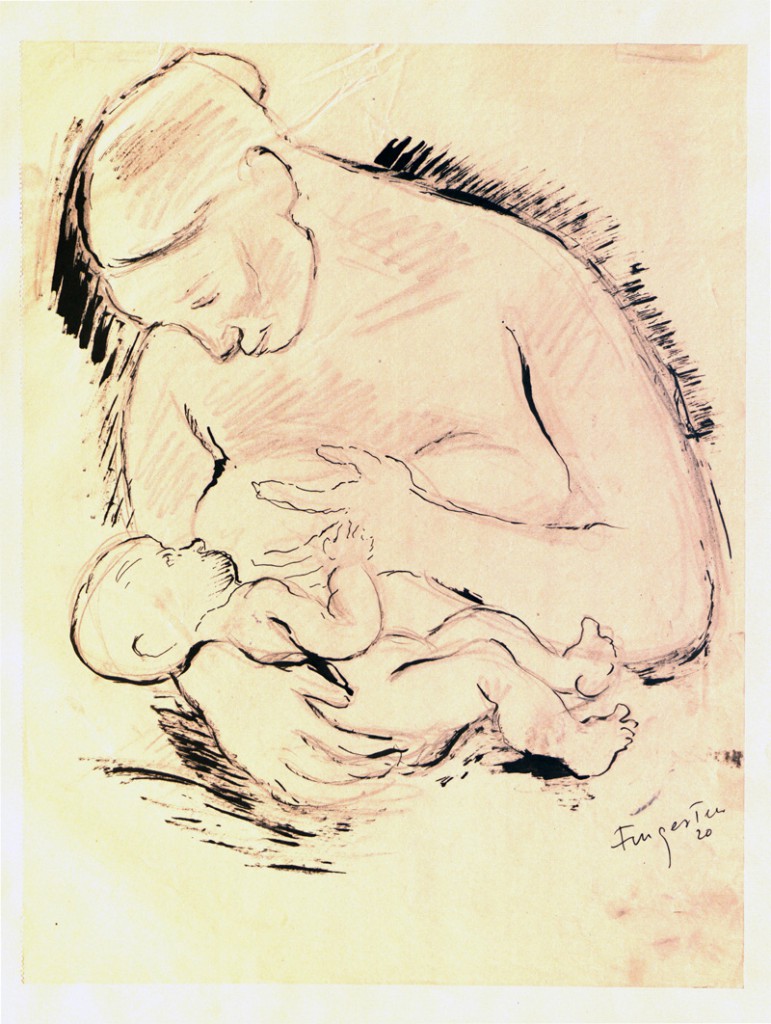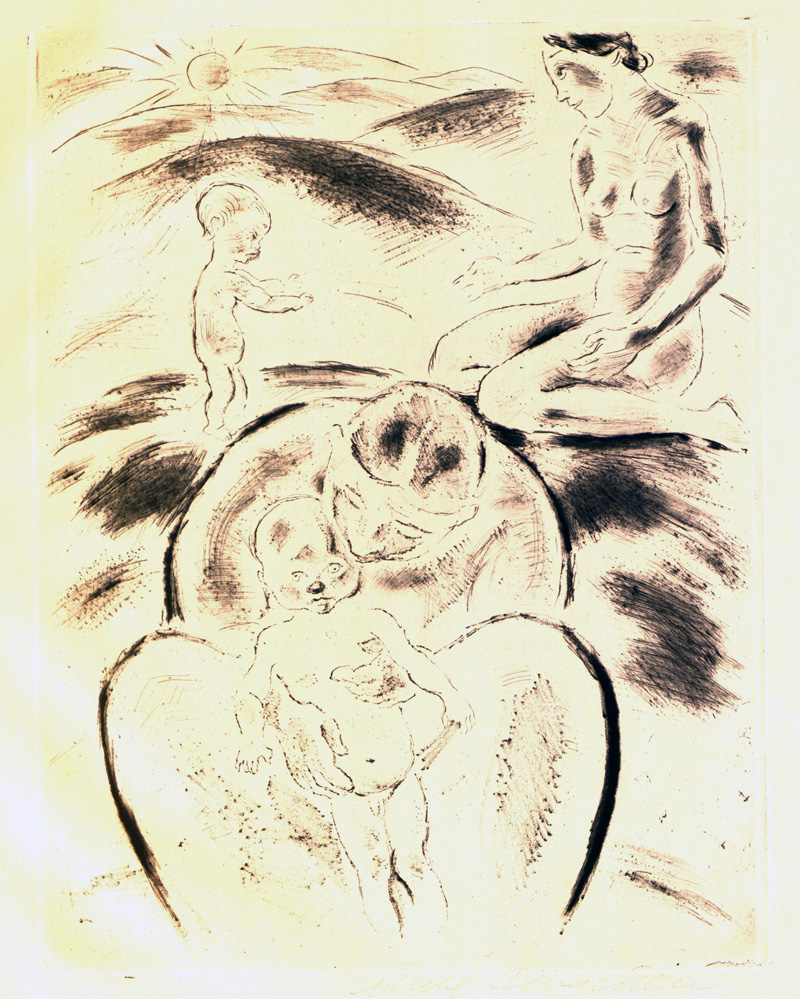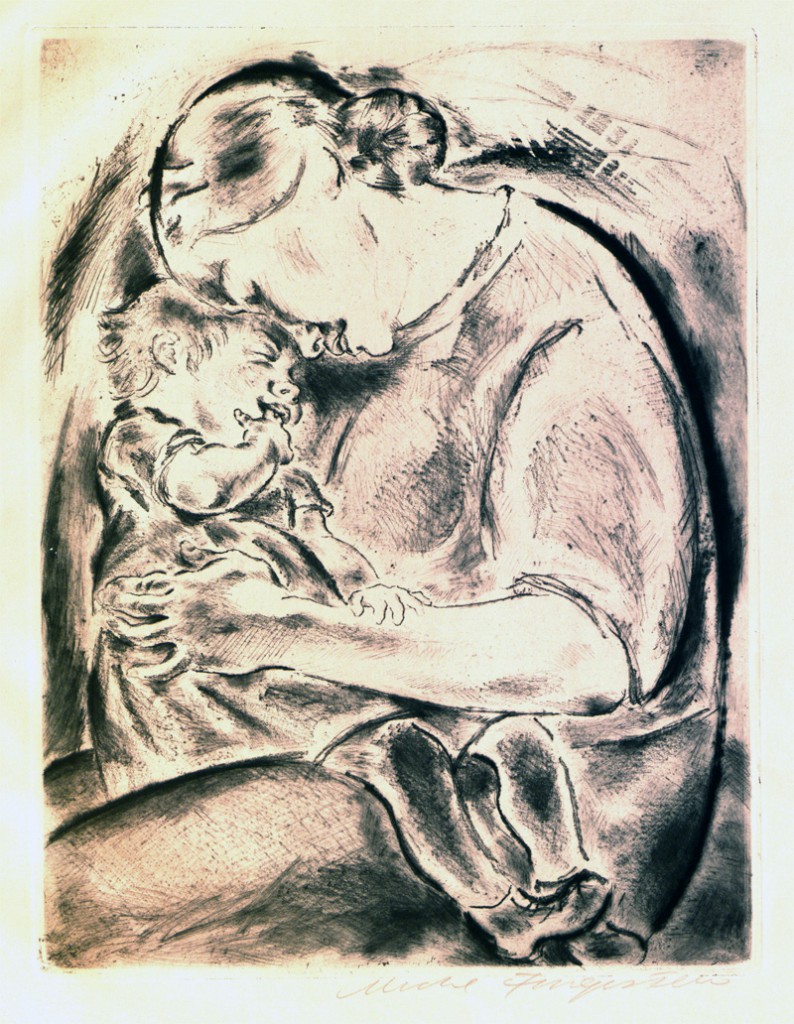 Although he is virtually unknown today, Fingesten was a prominent graphic artist and bookplate designer in Germany during the interwar period. He studied art briefly in Vienna and Munich, but was largely self-taught. Known for the Cubist and surrealist currents in his work, he was a member of the Berlin Secession, produced several well-received portfolios of prints, contributed to numerous art publications, and was himself the subject of a scholarly monograph.
During World War I, Fingesten explored the nature of violence and peace through his work, themes that would stay with him for the rest of his life. He was persecuted by the Nazis in the early 1930s, both for his Jewish ancestry and for practicing "degenerate" modern art. He died in an internment camp in Italy in 1943.