VR Sandbox all day Monday and Tuesday April 17 & 18th.
Come by the Journalism Library in room 102a and check out all our new VR equipment that will be available for checkout on April 19th!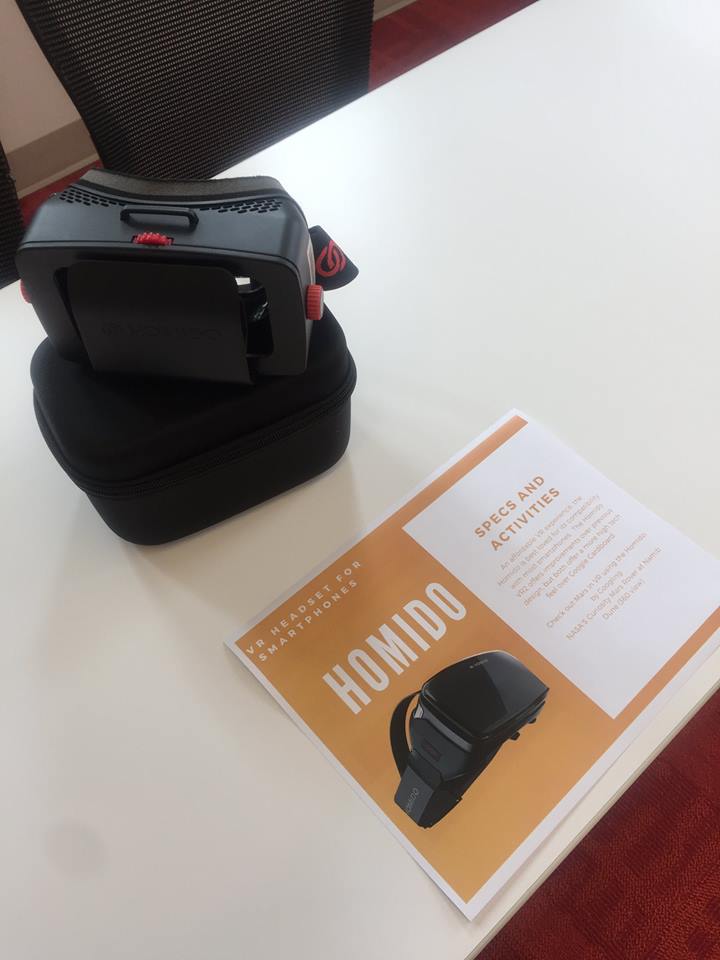 Homido – V2 Virtual reality headset
Use your smartphone to create a virtual reality experience with this Homido VR headset. A 100-degree field of vision delivers a fully immersive viewing experience, and the focus adjustment feature means you don't have to remove your glasses to enjoy your games or movies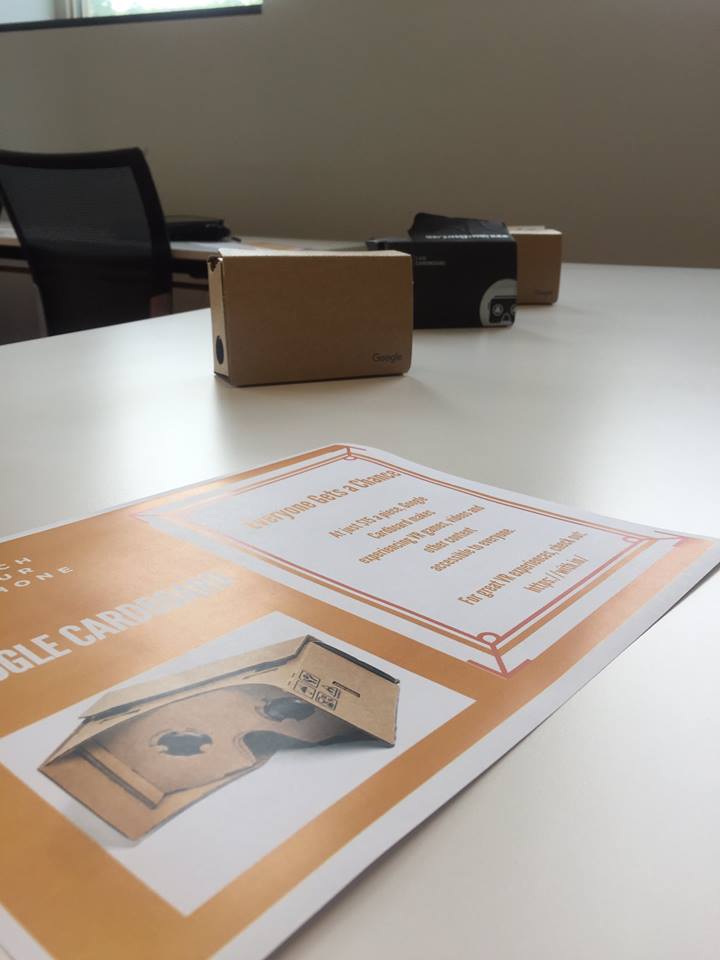 Google Cardboard
Bring virtual reality to life with Google Cardboard. Using your smartphone and VR apps,¹ this quality viewer puts the world of VR right in your hands.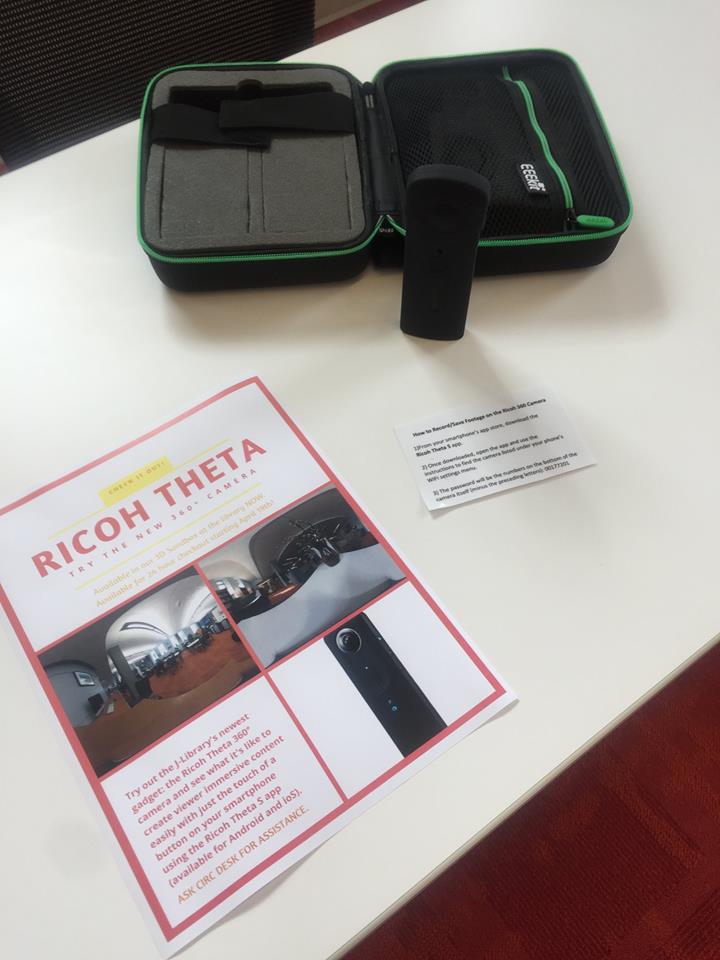 Rico Theta 360 camera
You can capture your entire surroundings with the simple press of the shutter button. Enjoy a new world of images you have never experienced before.