We had an excellent year!
We kept track of our interactions with Engineering students and faculty and their use of our services throughout the year. The numbers we collected make up the Engineering Library & Technology Commons usage statistics for Fiscal Year 2017 (from July 2016 to June 2017).
Check out our infographic below to see how well we did: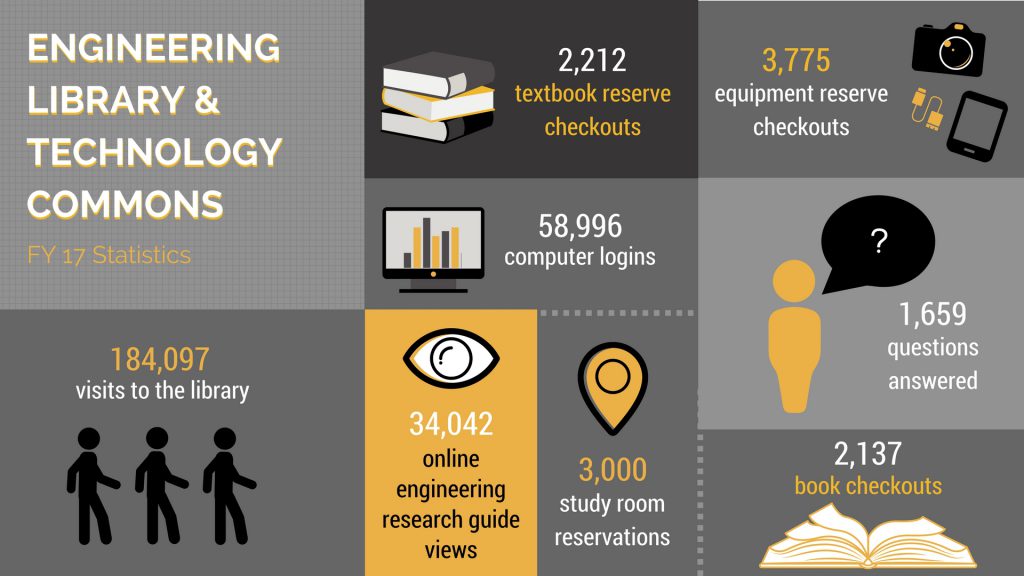 Thank you for making the Engineering Library a great place to be!