Find Electronic Resources
Search by resource title and/or subject:
Databases for Articles
Databases are collections of journal articles. Many of these databases will give you the full text of an article. Mizzou purchases the databases with the

icon through subscriptions and access is restricted to students, faculty, and staff of the University of Missouri. Resources with the
icon are only aviable from with the Health Sciences Library.
VetMed Resource

Contains the Veterinary Science Database, a subset of CAB Abstracts covering all aspects of veterinary medicine. Coverage includes companion animals, equines, food animals, aquaculture species, zoo animals, and wild animals. Also contains CAB Reviews; In Brief and In Depth articles; the Animal Health and Production Compendium; and a Calendar focused on veterinary conferences and other events worldwide. Geared toward those working in the field of veterinary medicine and animal health.
[more]

Videos in Clinical Medicine


Also Known as: nejm videos ; new england journal of medicine videos

Videos showing common medical procedures from the New England Journal of Medicine. Can also be viewed on mobile devices.
[more]
eBooks / Books
The books below does not include all the books available at the MU Library, rather a select few noted by Librarians as noteworthy in a particular subject field. To search for more books please visit
MERLIN, the MU Libraries Catalog
.
Vaughan & Asbury's General Ophthalmology, 19th ed.

Resources Online
Quick Links
Browse Resource Titles
A
–
B
–
C
–
D
–
E
–
F
–
G
–
H
–
I
–
J
–
K
–
L
–
M
–
N
–
O
–
P
–
Q
–
R
–
S
–
T
–
U
–
V
–
W
–
X
–
Y
–
Z
Popular Resources
Subject Librarians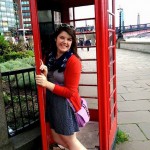 Taira Meadowcroft
(573) 884-3575
MeadowcroftT@health.missouri.edu
Subject Specialist for:
Child Health
Health & Medicine Health Related Professions Nursing