Find Electronic Resources
Search by resource title and/or subject:
Databases for Articles
Databases are collections of journal articles. Many of these databases will give you the full text of an article. Mizzou purchases the databases with the

icon through subscriptions and access is restricted to students, faculty, and staff of the University of Missouri. Resources with the
icon are only aviable from with the Health Sciences Library.
QOLID Quality of Life Instruments Database


Also Known as: ProQOLID
Search for measures of quality of life and patient reported outcomes by disease, pathology, language and population to identify the names of potential measurement tools. A subscription is required to view additional information beyond the title, including sample questions, reviews, etc.
[more]
eBooks / Books
The books below does not include all the books available at the MU Library, rather a select few noted by Librarians as noteworthy in a particular subject field. To search for more books please visit
MERLIN, the MU Libraries Catalog
.
Quantitative MRI of the Spinal Cord


Quick Medical Diagnosis & Treatment 2017


Also Known as: QMDT;Quick Medical Diagnosis and Treatment;Quick Medical Dx & Rx

Provides practical, expert information on diagnosis and management when you just have a few minutes. It is a single-source reference designed for quick and easy access to the information you need in the clinical setting.
[more]
Resources Online
Quack Watch
A longstanding site that helps to identify fraudulent medical claims. Many alternative medicine topics are evaluated for merit. The site also helps consumers to become more savvy in their evaluation of web sites.
[more]

Qualtrics

Also Known as: qual trics ; qualtrix ; qual trix ; qual tricks

MU affiliates can create surveys for administrative, teaching and research purposes. Meets the University's requirements for data security.
[more]
Quick Links
Browse Resource Titles
A
–
B
–
C
–
D
–
E
–
F
–
G
–
H
–
I
–
J
–
K
–
L
–
M
–
N
–
O
–
P
–
Q
–
R
–
S
–
T
–
U
–
V
–
W
–
X
–
Y
–
Z
Popular Resources
Subject Librarians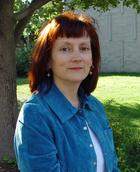 Rebecca Graves
(573) 882-0469
GravesR@health.missouri.edu
Subject Specialist for:
Health & Medicine Health Related Professions
Nursing